Escher
Related Posts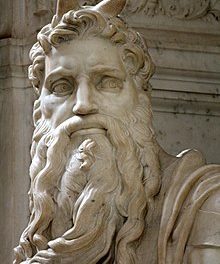 April 19, 2018
Fabulous Federica! Federica's private tours were one of the highlights of our trip to Italy. She is instantly loveable! As a family of four with two teens, we were all captivated by her explanations and information on the rich history and culture of ancient Rome and Vatican City. She is extremely knowledgeable, which helped us understand and appreciate the architecture and historical connections when visiting other countries. She knew where to stop for lunch when in the crowds of Rome and where to stop for a coffee and gelato, which made our tours so enjoyable. We would highly recommend her to anyone who would like an expert tour of Rome and Vatican City that is fun and personalized. When we return to Rome, we will definitely be in touch with our "Aunty in Italy!"
Two fantastic tours with Federica Federica guided us through ancient Rome and the Vatican. Both tours were great. Her explanations were insightful, especially when art was involved. She knows all the ways to beat the crowds. On a personal level, she is extraordinarily warm and friendly.
Federica is the BEST! Federica shared with us stories and information that would have been harder to get as a larger group tour. She truly is a gem and so knowledgeable about her history. We did tours of both the Roman Forum and of the Vatican. We all (me, my husband, and my 22yo son) walked away so well informed with details that I don't think we would have heard in a more generic tour. Meeting and touring with Federica was our highlight of our visit to Rome for certain.
Awesome! The highlight of out trip to Rome was the private tour of the Vatican and Colliseum with Federica. She is so friendly and knowledgeable. She shared many interesting facts and made it fun. She was worth every cent. I highly recommend you book a tour with her!Rosana
An excellent trip to Rome Federica is a gen of a person and made our trip to Rome worth the visit. From The Coliseum to The Vatican we saw it all with great ease and comfort. Would not see Rome without her
Incredible Vatican City Tour With A Fun Expert Frederica redefines all expectations you'll ever have in a guide. My partner and I were so lucky that we were able to connect with Federica through a mutual friend who highly recommended her as a guide for Vatican City. This was my second time visiting Vatican City and it was incredibly rewarding to have an expert guide us through the experience. Not only does she REALLY know her stuff, but also she was so much fun to spend the day with! It was a real treat to have her teach us the history of Vatican City and she'll be our first call next time we're back in Rome. Thank you again, Federica!!
Sightseer674855
2022-10-26
Exceptional tour of Rome Federica embodies everything you hope for in a guide. We felt like VIPs as she gave us the most interesting, informative and memorable 5-hour tour. She is incredibly knowledgeable, personable and just plain fun to be with. Thank you, Federica, for helping to make our trip to Rome so wonderful!
Absolutely wonderful! Our tour with Federica was awesome! We chose the Undgerground tour. She was so warm and friendly and incredibly knowledgeable about the archeological, church, and of course the art history. We learned so much we could have never learned on our own and she was such a delight to spend the day with. Thank you so much Federica for a wonderful last day in Rome. We will definitely connect with you again the next time we travel to Rome.
The entire package: knowledge, wit, friendship. Go for the knowledge; gain family. My husband and I were lucky enough to spend two days with Federica as she guided us around historical sites of Rome. We were in awe spending time with the humblest, kindest, smartest woman. Federica is not quick to acknowledge the depths of her education and work in art and history, but believe me, they're certainly clear as she guides you through some of the most important historical sites the world has ever seen. Her knowledge seems to have no boundaries. She's witty, entertaining and above all else, someone you are drawn to. We consider her a part of our family now. We certainly cannot wait to return to Italy and visit her so that she can open more of the world to our eyes.Federica also needs to highlight her photography skills! Coming from someone with a degree in photography, I can truly say she's super talented!
Fantastic Tour Guide for Ancient Rome and the Vatican Federica is the best! Our family had an amazing time in Rome and learned so much from her. She truly is an expert in both art and history. We toured Ancient Rome and the Vatican and Federica's expertise and humor made both days absolutely delightful. Our ages ranged from 9yrs old to 49 and Federica taught on a level appealing to all. We give her the highest rating and recommendation.
Tripadvisor rating score: 5 of 5,
based on 132 reviews